Structural steel supplied for the Cath Lab Waterford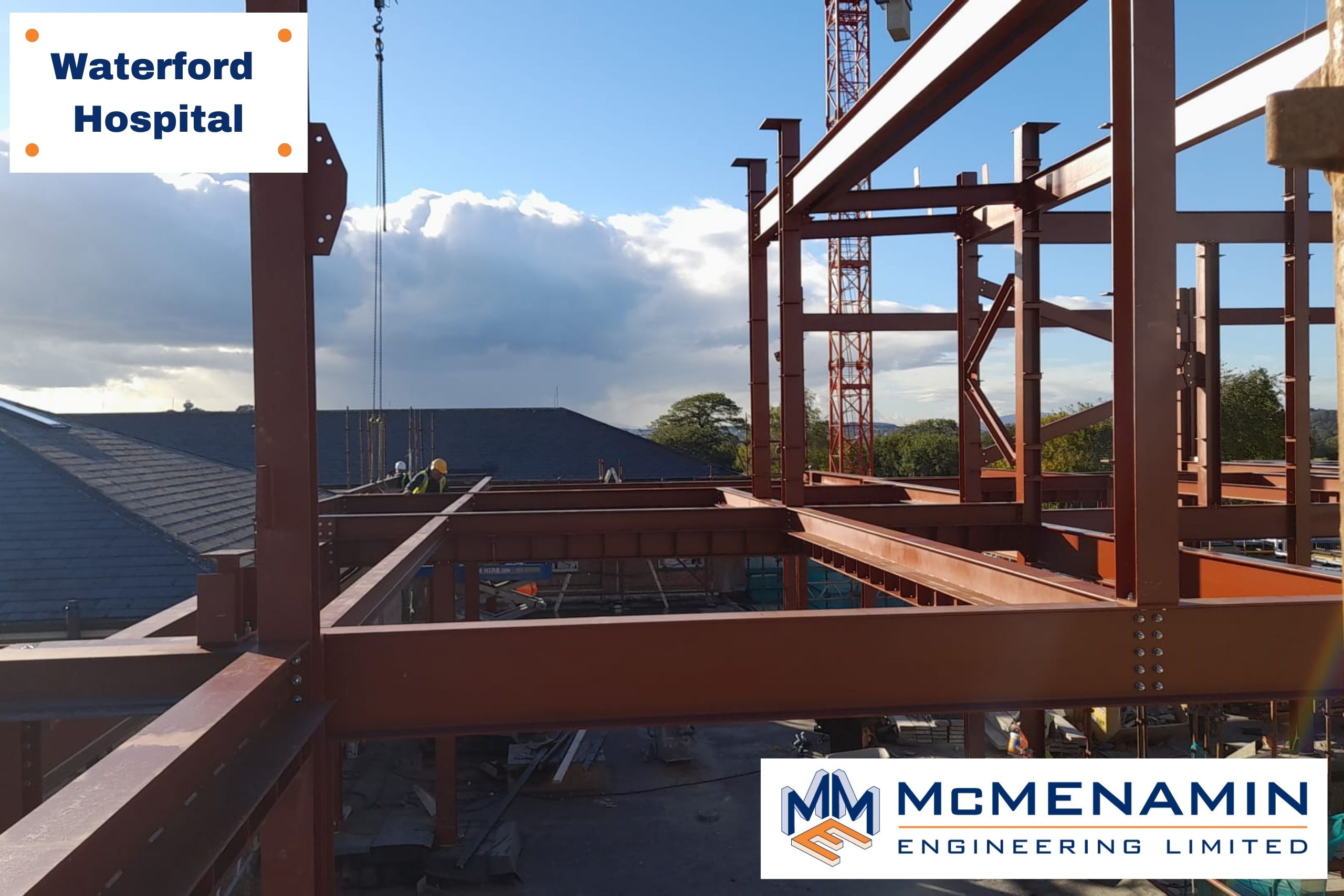 McMenamin Engineering were delighted to supply and erect all the structural steel and purlins for the new Cath Lab at Waterford University Hospital.  When complete, the 2nd Cath Lab will ensure 12 hours a day, 7 day a week cardiac services for the Waterford region. This represents a significant improvement in cardiac services for the area as the existing lab has limited operating hours from 9 till 5 Monday to Friday.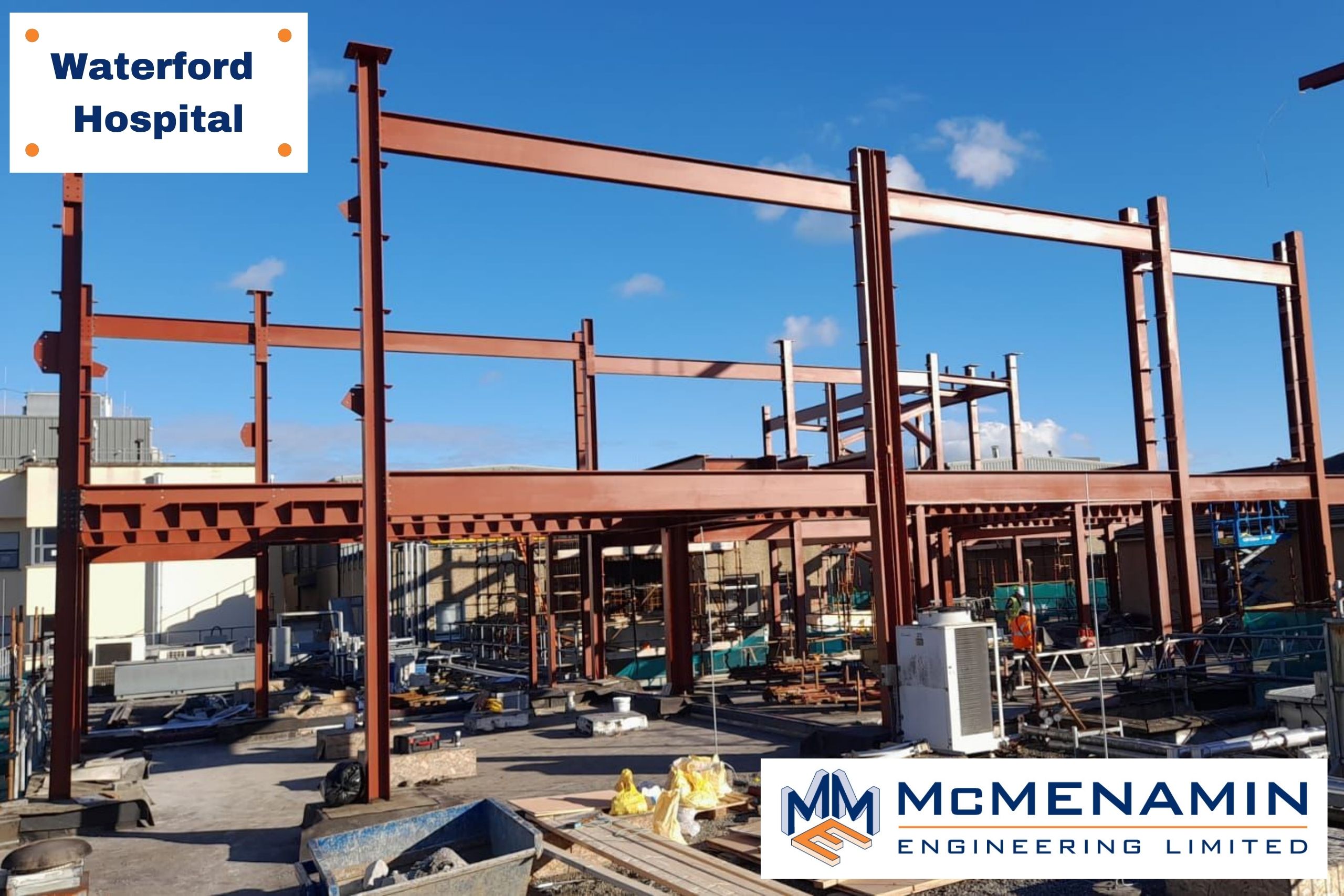 Construction began in May 2021 on this complex building project.  The new 2 storey lab is being constructed on the 2nd floor of an existing building, which will be in use throughout the build. Over 90 Tonne of steel had to be lifted into place on a site with restricted space and with normal hospital life continuing all around. The 2-storey steel structure was then erected on the roof above the existing hospital building.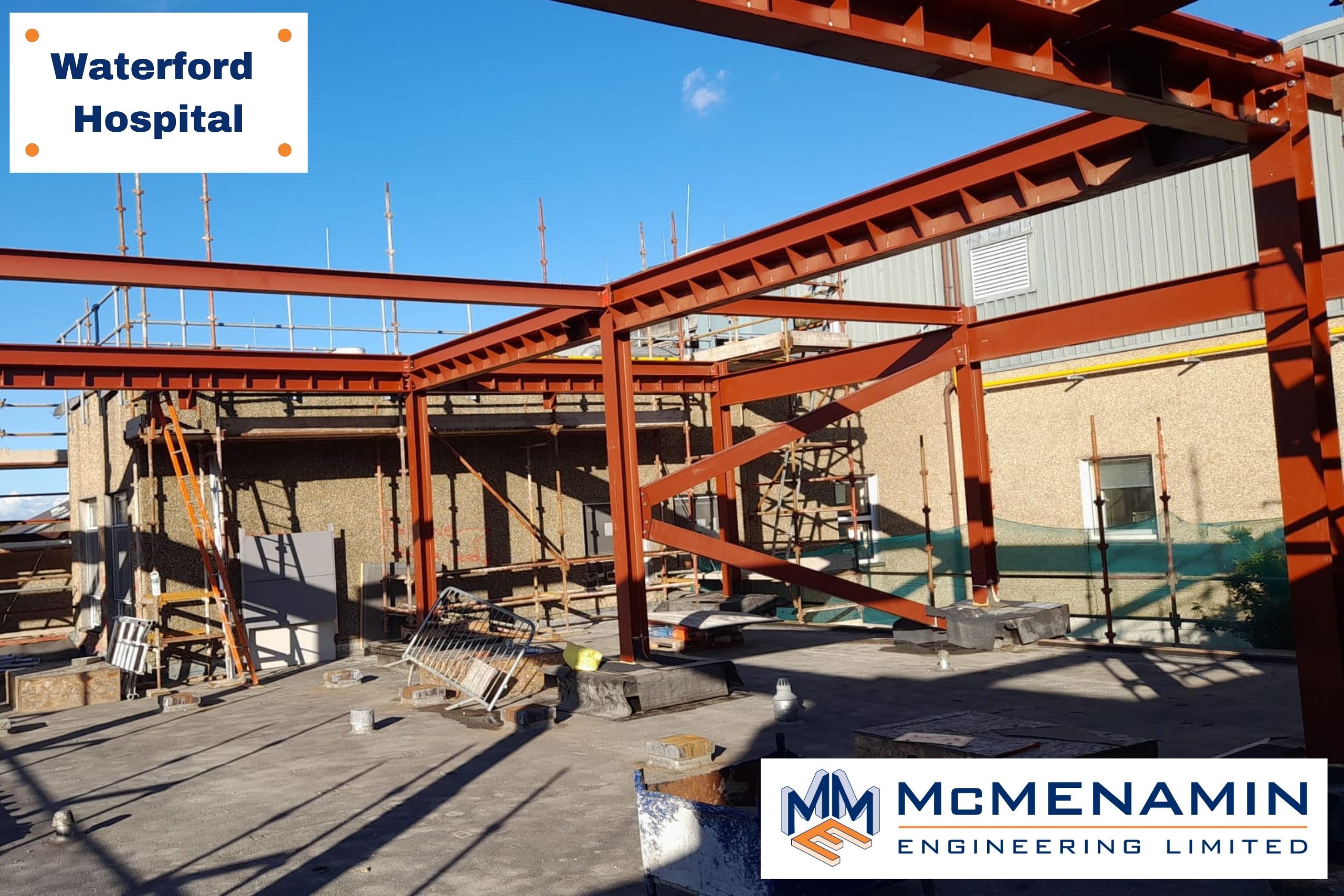 The photos illustrate the challenges faced by the construction team on this site.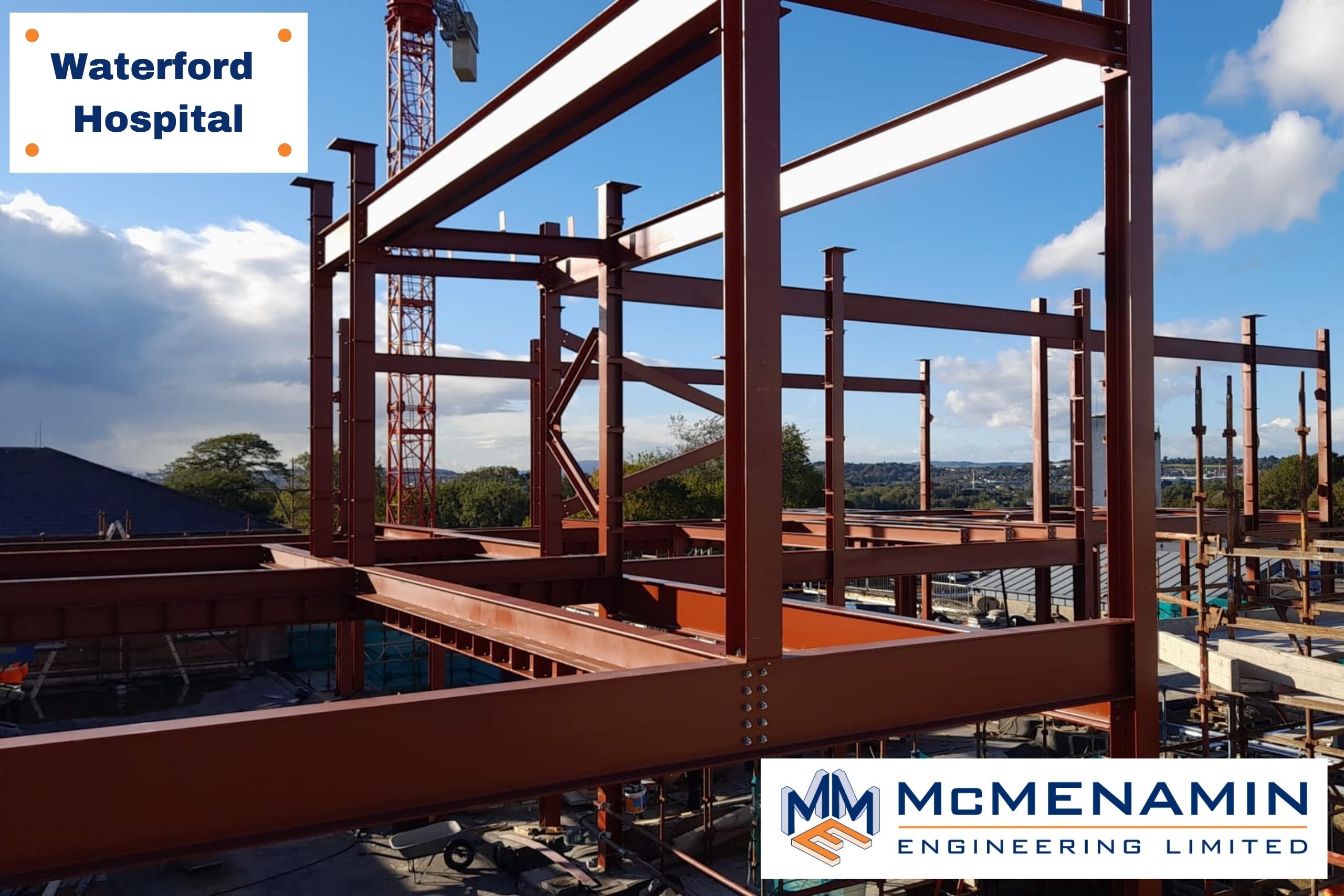 Progress has been steady on this build despite the difficulties of working on multiple levels over a building that is still in use. It is hoped that the new laboratory will be fully staffed and operating later in 2022.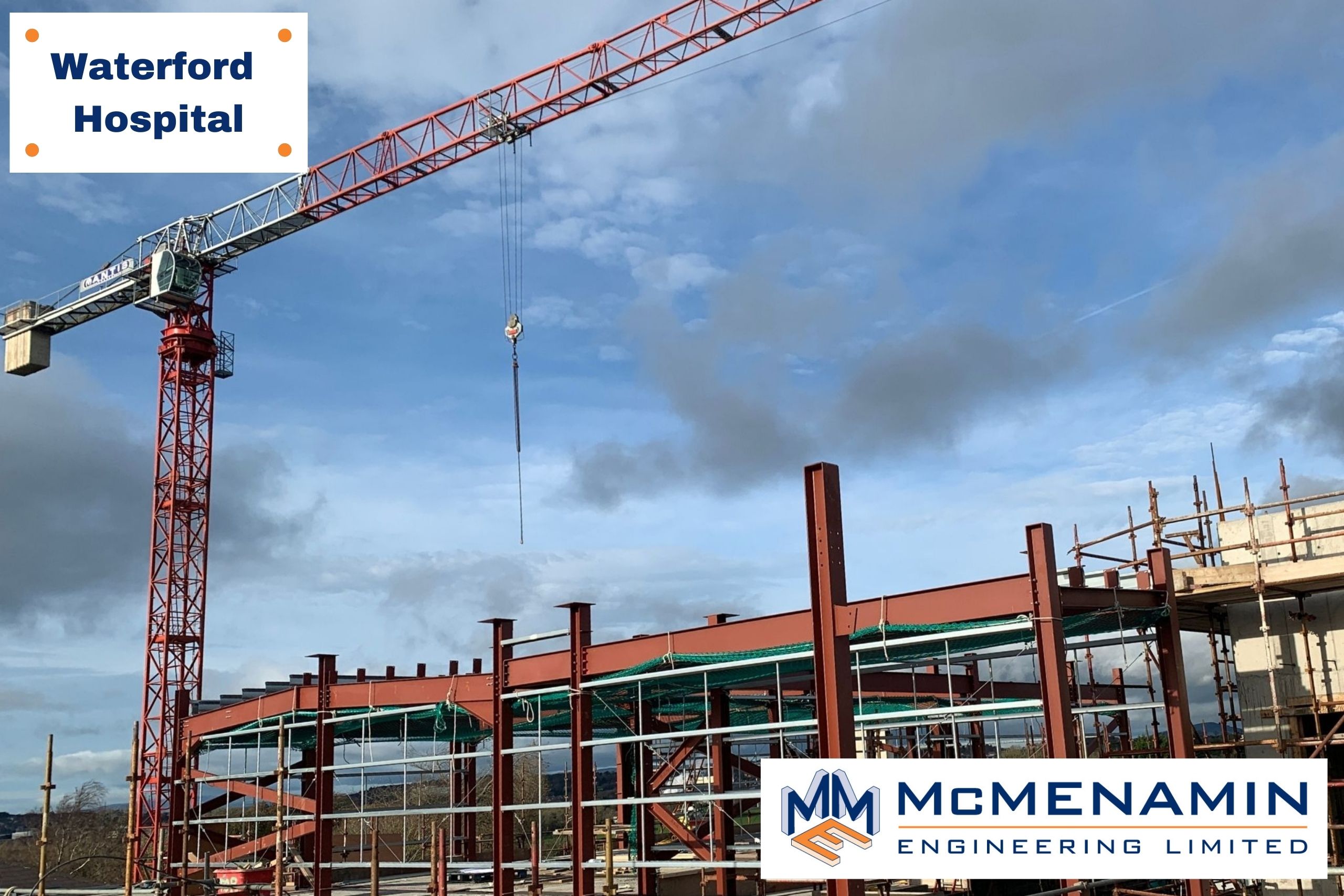 Mantis Cranes, a sister company, were also involved in this project, providing a Saez TLS65 Tower Crane for the duration of the build.