Sligo Hospital Mental Health Unit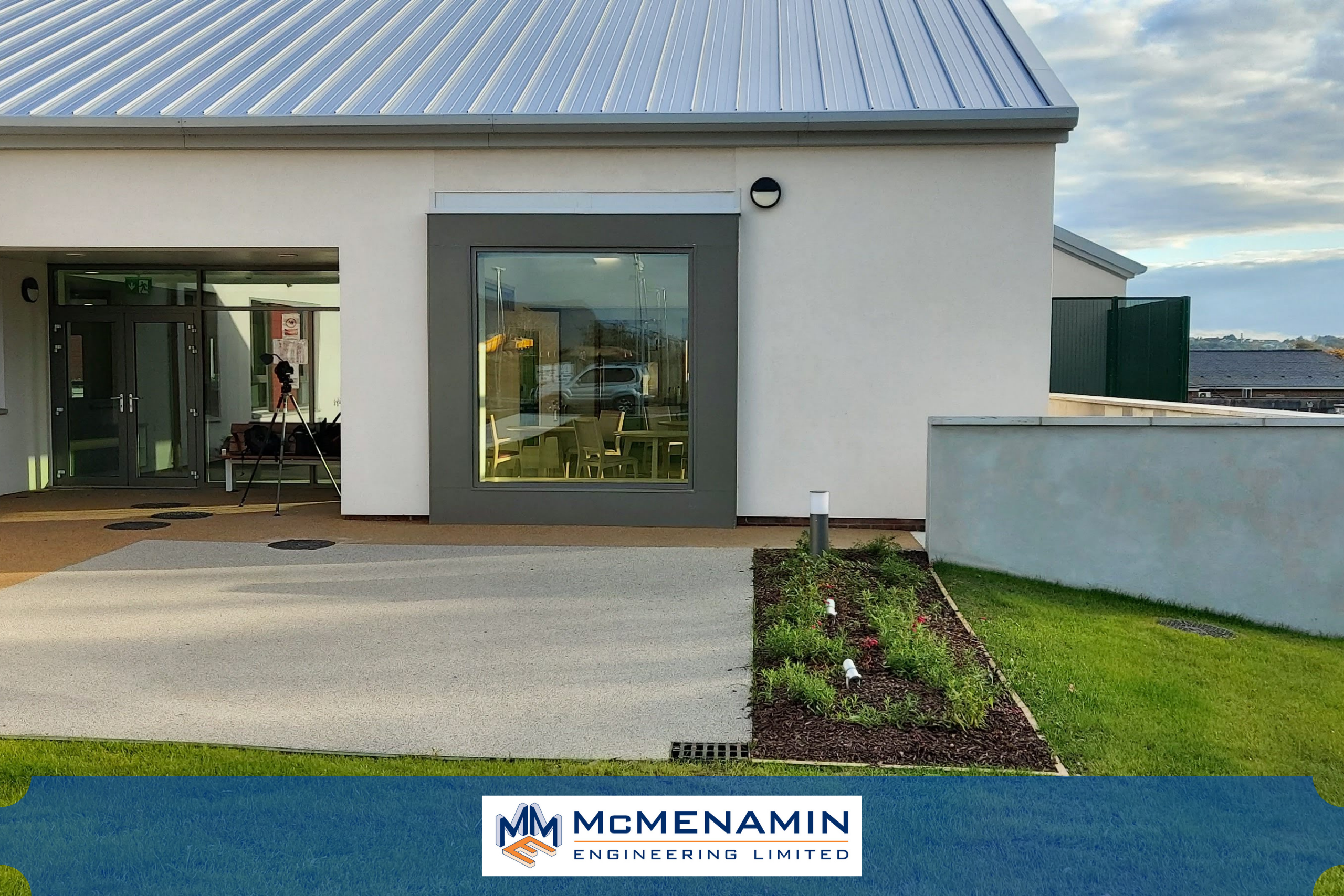 25 Bed Sligo Hospital Mental Health Unit

A 25-bed Acute Mental Health Unit was added to the Sligo University Hospital Campus. This modern 3500 sq. m facility is part single-storey and part 2 storey. It is located on an elevated site within the hospital grounds, near the main hospital with a link connecting the 2 buildings.
Central Courtyard Design

The building is designed around 2 central courtyards which offer privacy for patients and staff. The floor-to-ceiling windows bring light into the contemporary living spaces and corridors and contribute to the feeling of warmth within the facility.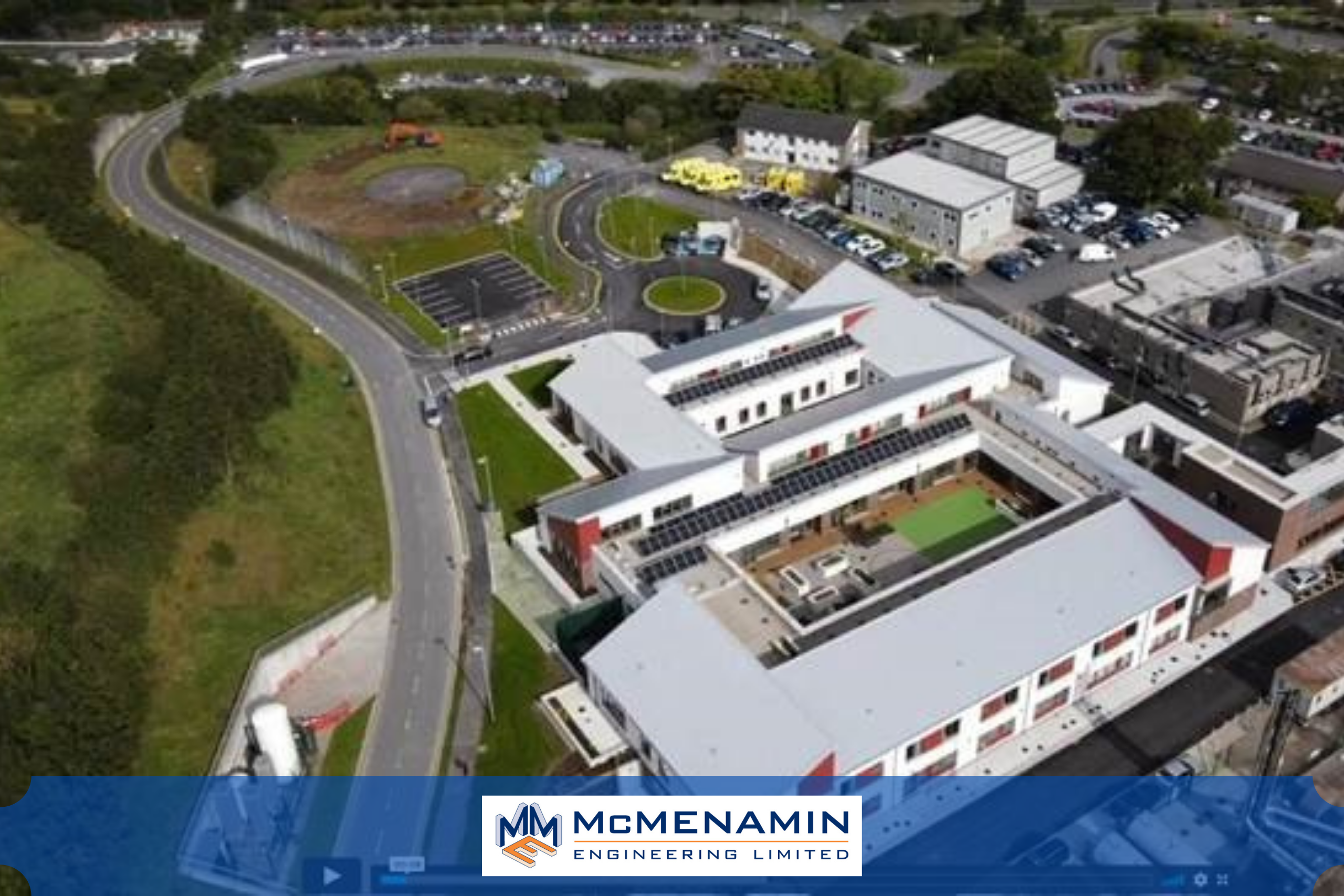 The unit, designed by Wejchert Architects, considered the needs of potential patients and staff and this input has resulted in a facility that is truly tailor-made for its users.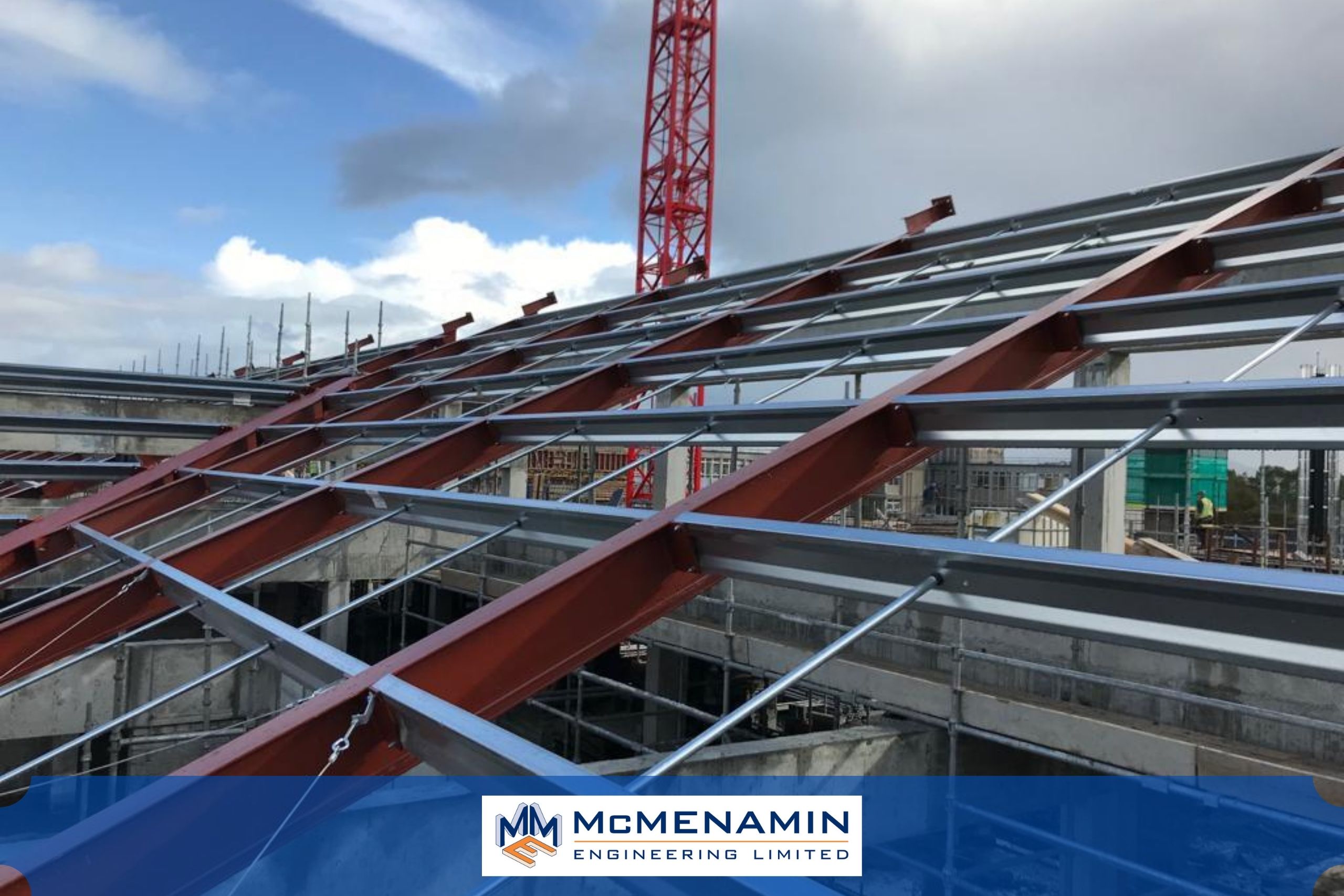 Structural Steel and Roof Purlins

McMenamin Engineering supplied and fitted the structural steel and roof purlins for this project. Working alongside Boyle Construction, this was a textbook build and we are delighted with the finished product.
Award Winning Design

Sligo Hospital Mental Health Unit has been commended in the RIAI Wellbeing Category and shortlisted for a European Healthcare Awards 2022 in the Mental Health Design category.
Take a look at some photos taken as this project progressed to completion.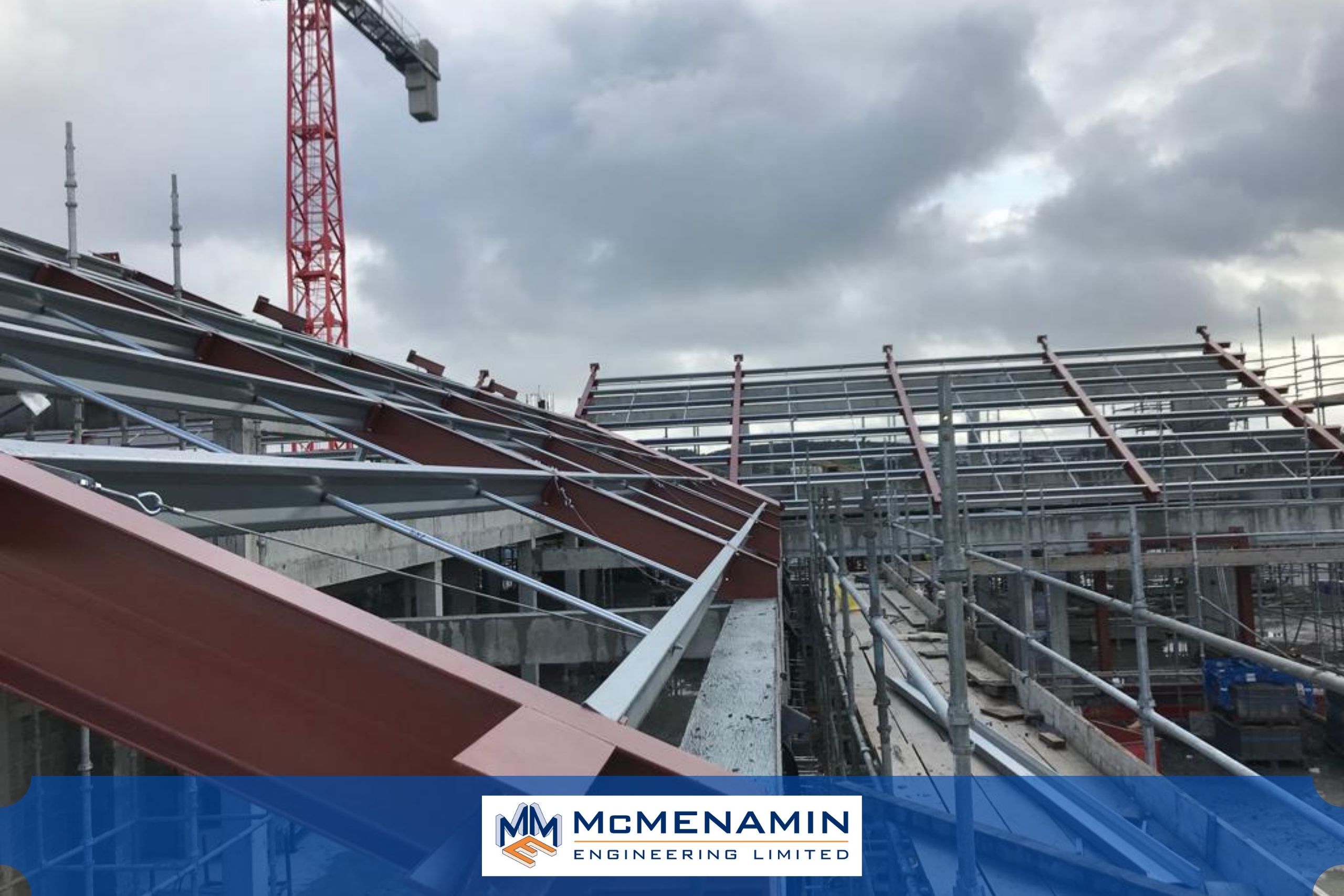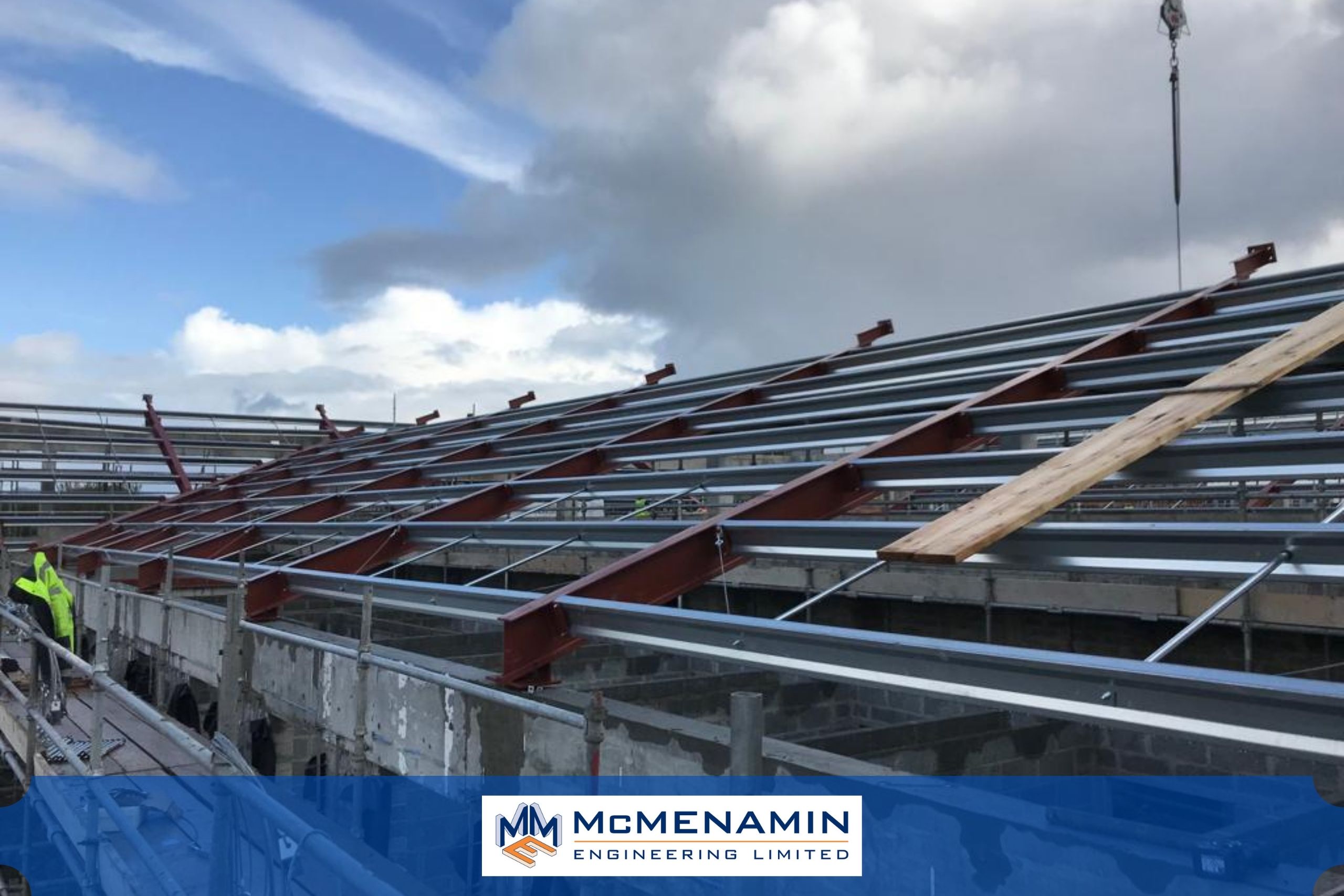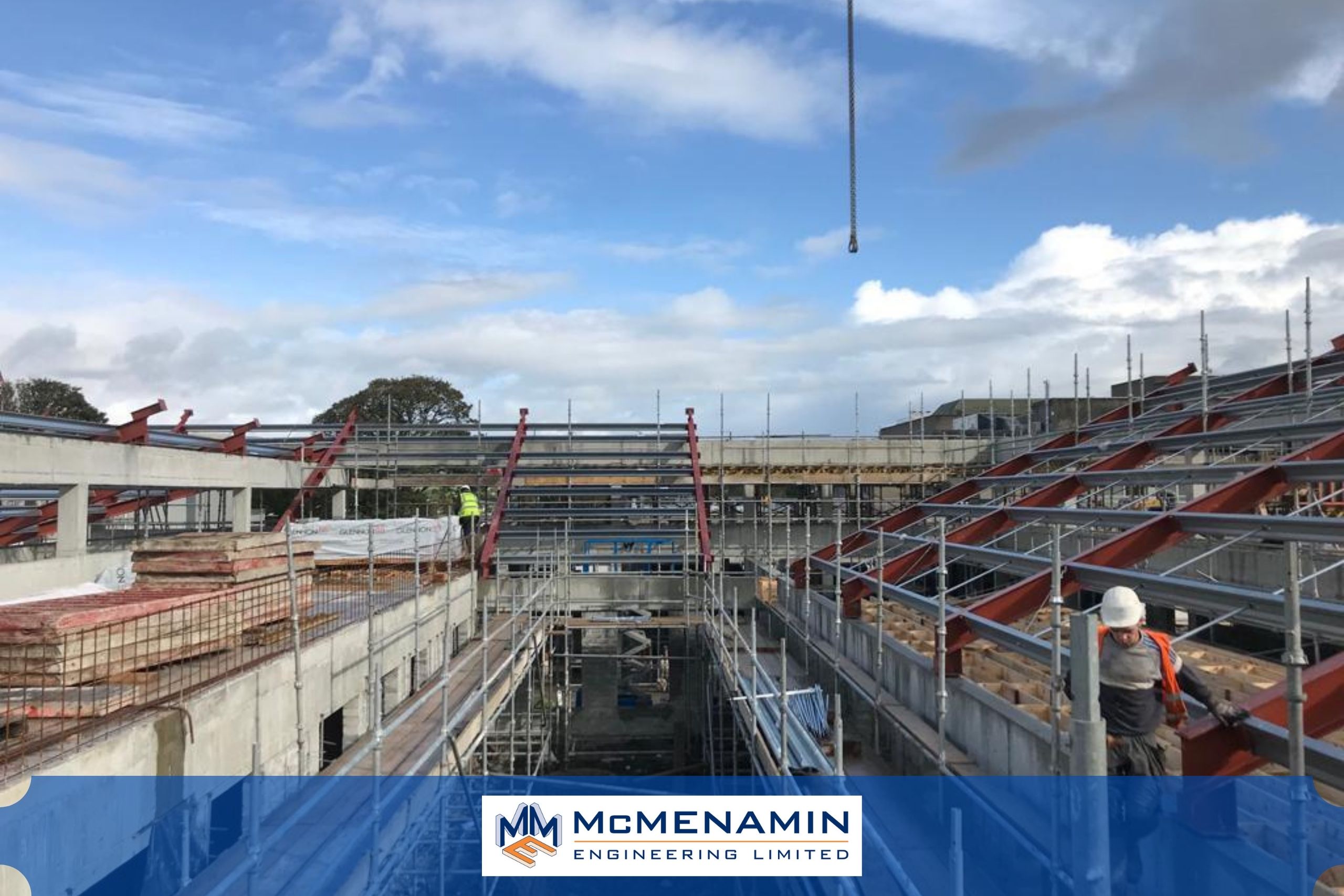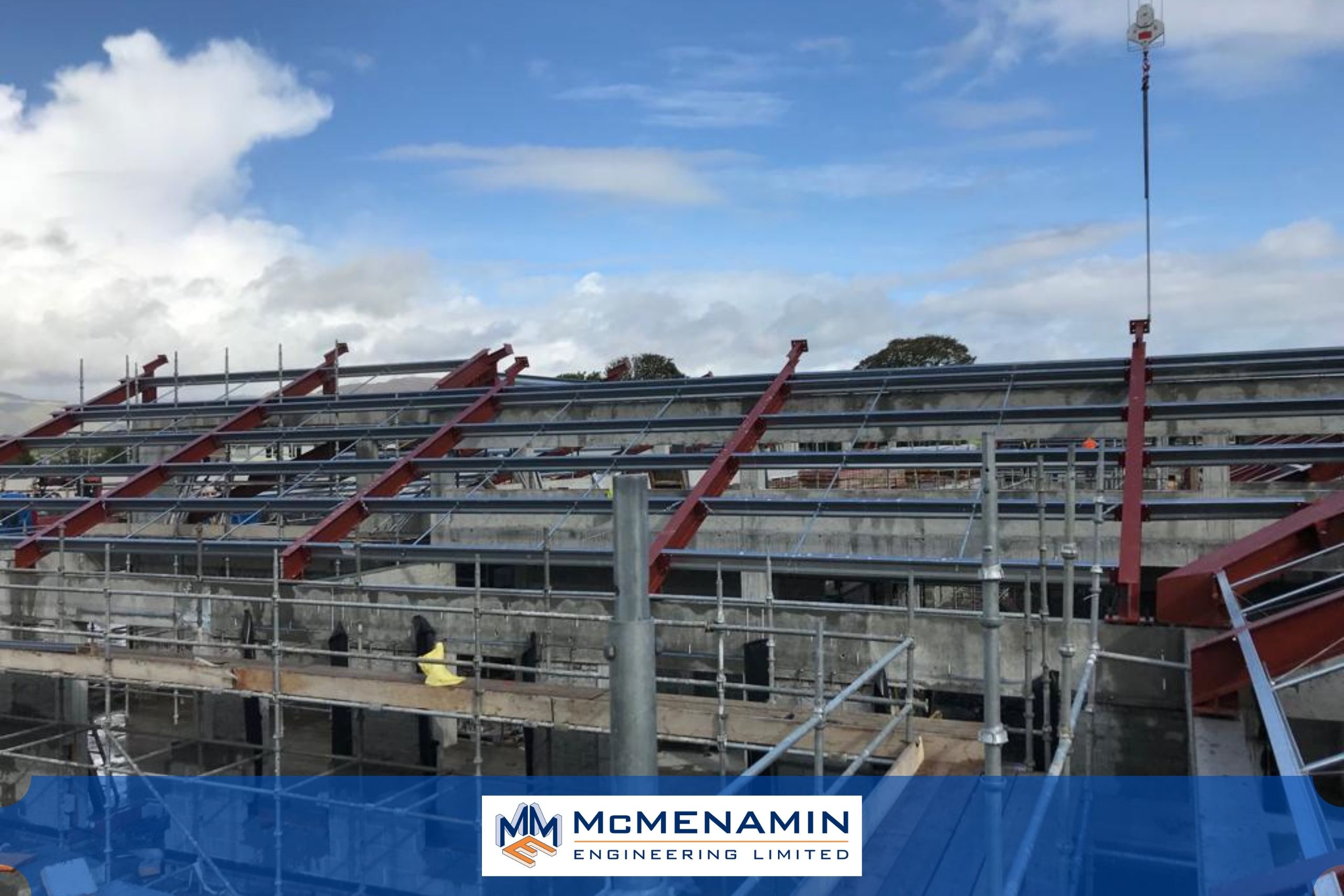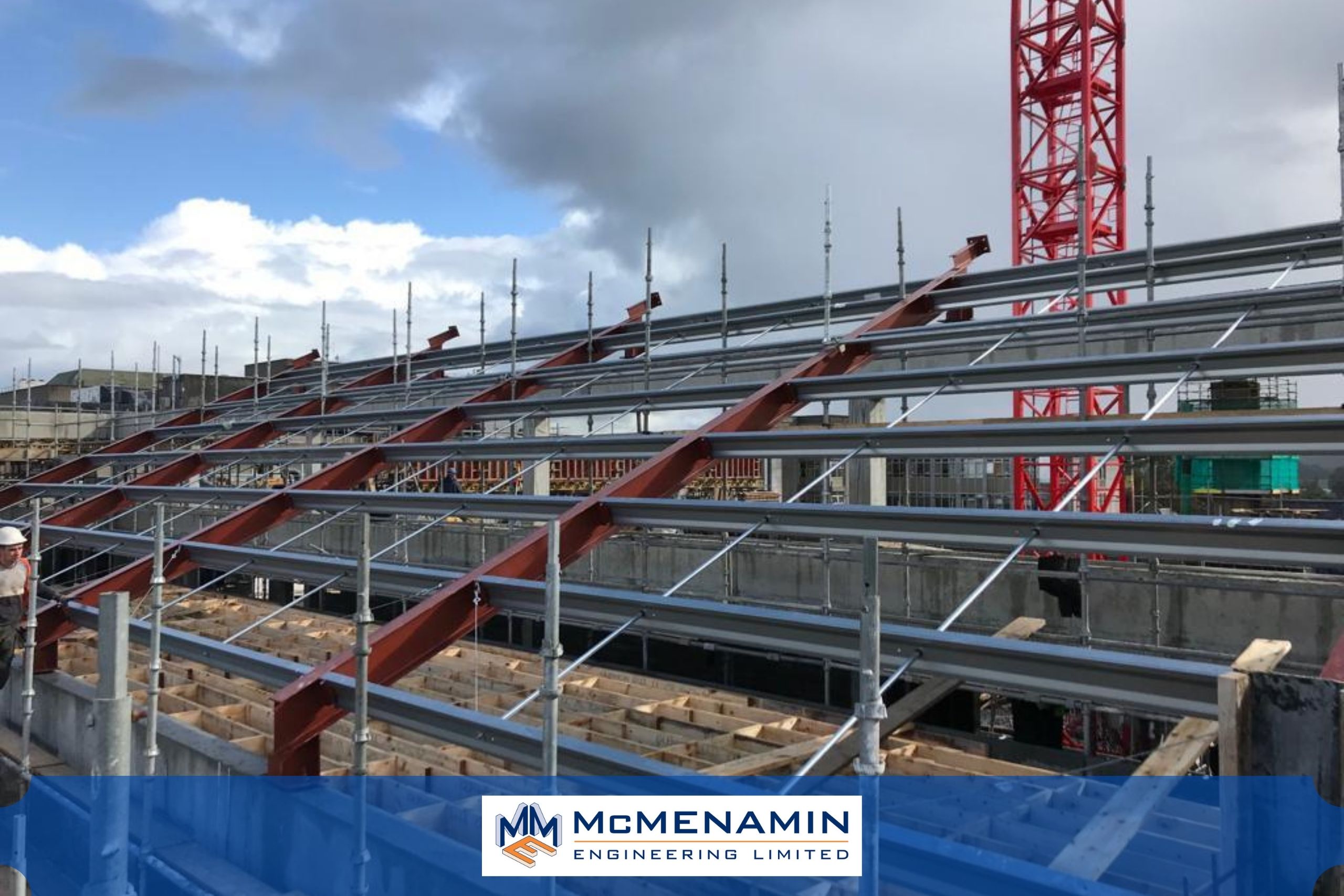 Our sister company, Mantis Cranes, also supplied a Saez TLS 55 17 Tower Crane for this project.
Contact Us

McMenamin Engineering Ltd is a company that has accumulated 30 years' worth of experience and knowledge in the industry since established in 1986. For structural steel and cladding solutions contact us on 074 91 49362 or visit us on http://mcmenaminengineering.ie/