McMenamin Engineering Donegal Primary Care Centre.
The HSE is pleased to announce that planning has been granted for at Drumlonagher Donegal Town. MCMenamin Engineering has started work onsite with structural steel and purlins,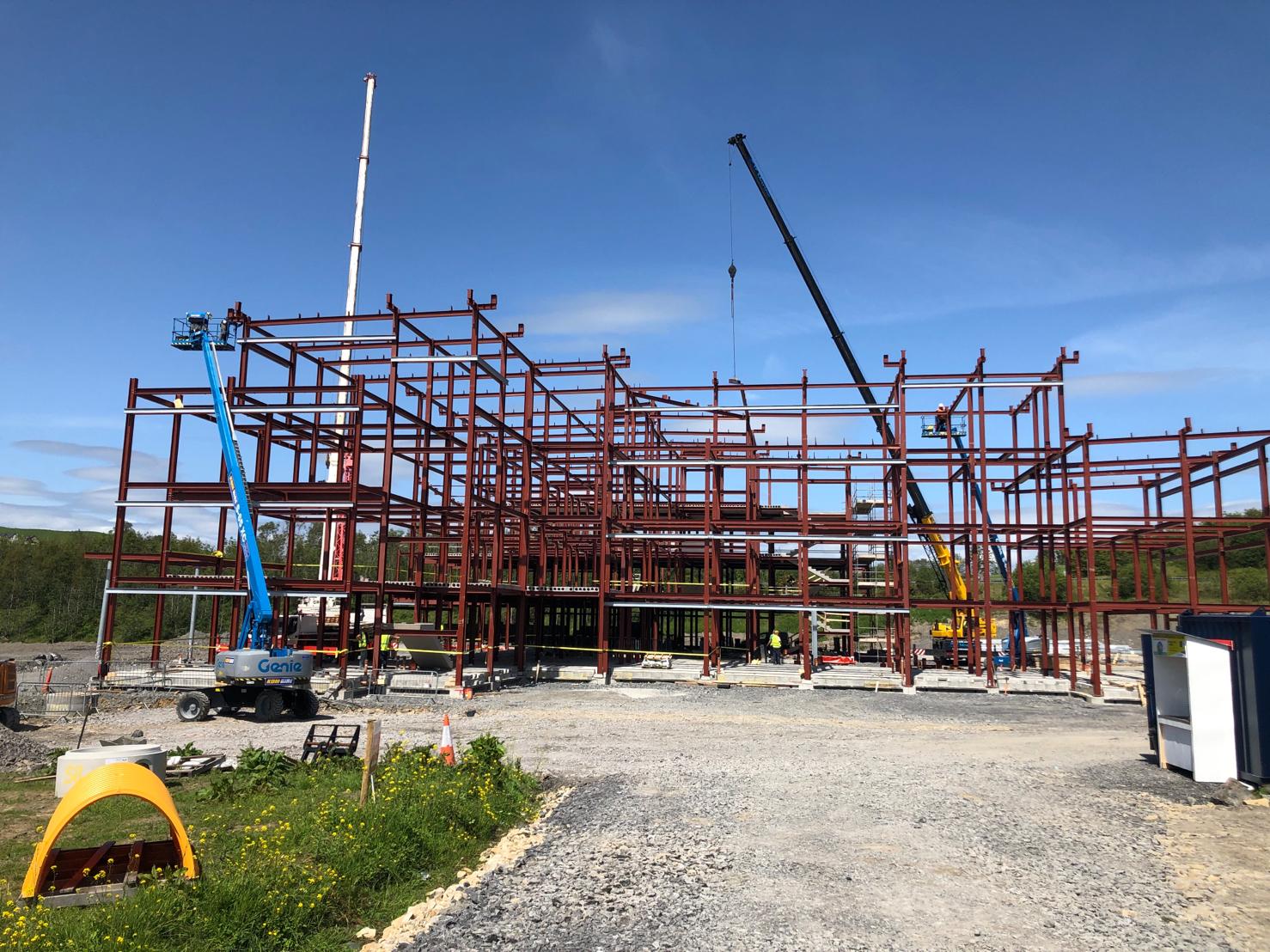 This 54,500 sqft development will provide state of the art facilities to accommodate a range of primary care services within a single Primary Care facility.  This new facility will accommodate a wide range of services including GP Services, Public Health Nursing, Physiotherapy, Occupational Therapy and Speech & language Therapy.   Children and Adult Mental Health Services, Early Intervention Services, TUSLA, Dental Services and a new Ambulance base will also be based in the centre. There will also be capacity to book rooms for other services/professions so that additional services may be accommodated in the future. The building is being developed by Remcoll Capital Ltd.  At present the HSE Estates Department is working on completion of an Agreement for Lease and it is anticipated that construction will commence in the later part of 2019.  It will take approximately two years for construction and equipping to be completed of the new state of the art Primary Care Centre. This new Primary Care facility will be a welcome addition to the HSE services provided to the town of Donegal, and the surrounding areas. It will provide a central hub  which will improve access to a range of integrated services, with the standard of services and facilities that the population requires. For more information on this, and other McMenamin Engineering projects, contact us today at +353 (0) 74 9149362.