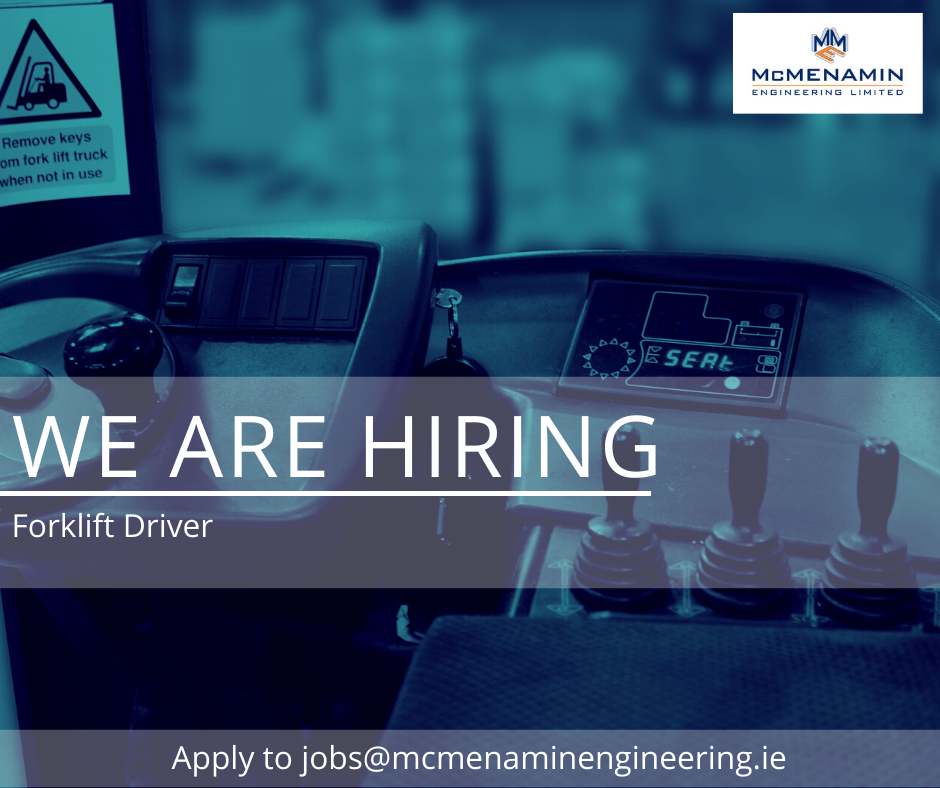 Career Opportunity at McMenamin Engineering

Mc Menamin Engineering Ltd is a family-owned businesses with over 35 years' experience in Structural Steel Fabrication, based in the Finn Valley area. We are currently recruiting a Forklift Driver to add to our existing team.
FORKLIFT DRIVER
Key Responsibilities:
Loading and Unloading Delivery Lorries
Stock Control and Document Management including preparation and control of goods in/out
Yard Management
General Housekeeping
Ideal Candidates:
Experience in a similar role
Computer literate – essential to maintain stock system
Good planning and organisational skills
Good interpersonal skills and the ability to communicate with all departments within the company.
This is a full-time Permanent position, based from Lismulladuff, Killygordon. To apply please forward a current CV and cover letter to HR Manager, Mc Menamin Engineering, Lismulladuff, Killygordon, Co. Donegal, F93AW73 or email jobs@mcmenaminengineering.ie

Closing date for applications 27th September 2022